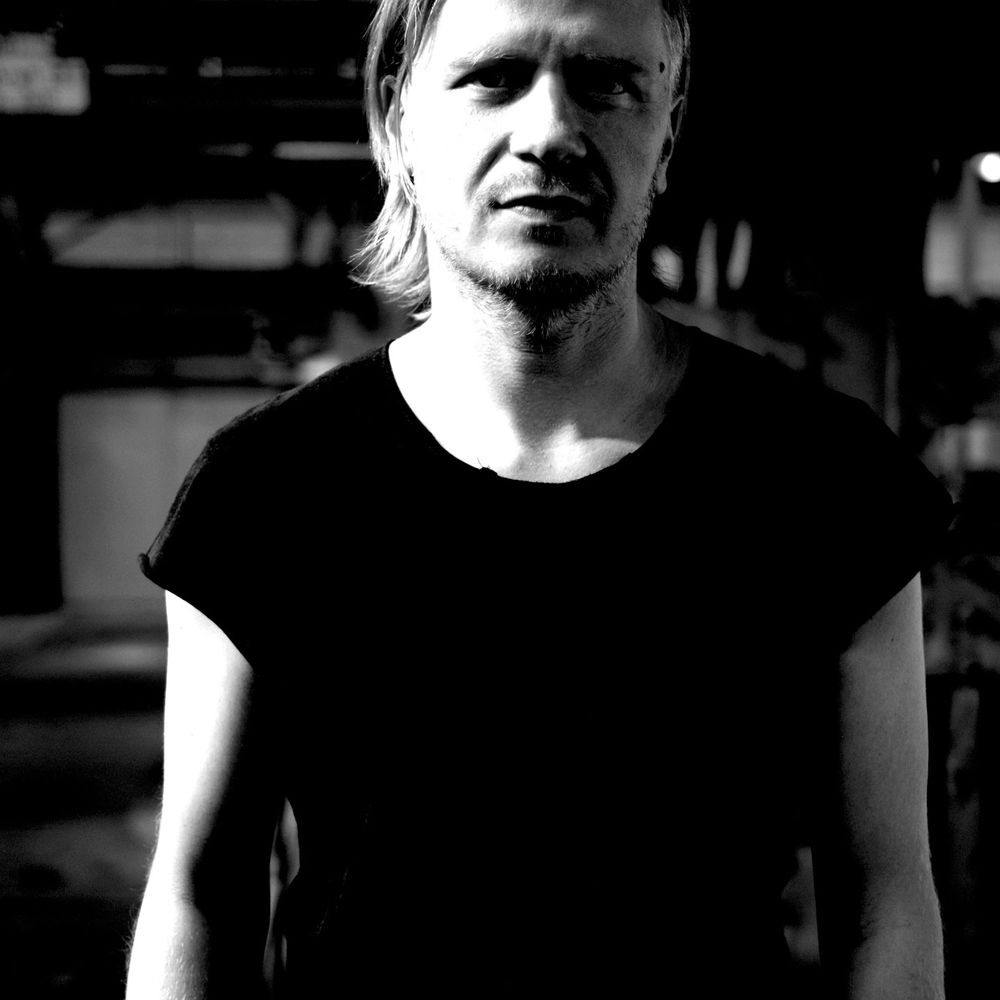 Alex Bau
Credo Records
Amidst his crazy schedule to make this trip to Melbourne happen, Alex Bau was good enough to find the time to answer some admittedly random questions from the Machine International Artist Liaison unit. 
[MARCH 2018]
Machine. This is not your first time in Melbourne. What did you make of Melbourne last time?
Alex. My last stay in melbourne was super short, not even 24 hours if I remember right. it was day 3 of a small tour. sydney on friday, brisbane on saturday and then a little gig on sunday afternoon / early evening where I was able to play a bit more dubby techno which I really love as well. I was so tired because of almost no sleep after the all night long gig in brisbane, one short walk around the block and on monday morning leaving again. to make it short: I don`t know melbourne at all, so I´m looking forward a lot!
Machine. We understand you're a tennis player. We were all quite fond of Boris Becker over here. In fact there is a vague resemblance. Can you comment on this.
Alex. really? hmmm... first time I hear this. I know that melbourne is of course a quite important place for his career, but I have to admit that I never was a fan, even though he`s probably the biggest german tennis-export. the guy that made me starting with tennis more seriously was andre agassi. they way he hit the ball, so early, right on the baseline, his powerful forehand and super solid double handed backhand influenced my game definitely. and in the end, after staying away from melbourne for so many years he finally won it twice!
Machine. It's fashionable in "techno" to reject sport, but I'm pretty sure this is because most techno enthusiasts are also predisposed to bookish and tech oriented past times. I"m not sure where this question is going but I want to be able to mention Australian Rules Football (AFL) and find out if you: 
Machine. a. know about it
Alex. I´m afraid I have to admit that I don`t know anything about it except some similarity with rugby maybe? yes? no? hmm... 
Machine. b. have any interest
Alex. well, I can`t tell as I never really followed it.
Machine. c. Have any other sporting interests which you'd like to discuss, even though it may not be considered techno cool.
Alex. I´m not the biggest sportsman, even if it might appear so because of tennis, which play for many years now, just the basic sports-experience a lot of boys have in europe probably. in my childhood I played soccer, the I became interested in basketball too and played, but in the end only tennis remained.
Machine. Can you tell us about someone in the electronic music industry you regard really highly and why. I ask this question because we're interested in the good things that keep the flame alive.
Alex. well, I have to mention sven väth here. he was in melbourne last weekend, right? I saw him again in tokyo beginning of the month after quite some time, and still, after so many years in business he still has this unique way to play records, to control the room and his versatility. you don`t need to love him for everything he plays, but listening to him for some hours makes you understand what he`s doing and how he manipulate minds. and still, even though I know some of the stuff he playes, so many great tunes from which you know the only time you hear them is right here, right now, with sven.
Machine. What's the story behind the name "Credo"?
Alex. t was a very quick decision actually. I thought about a proper name for my album back in 2007 on zenit and in the end I said "well, this album is the sound I believe in: techno", so the latin translation of "I believe" seemed to be a proper name. and after bankruptcy of zenit´s mothercompany I just decided to continue with it as a label. 
Machine. You recently wrote a really candid article about your thoughts on social media and how easily it can divert time and energy away from places where we might be otherwise more fulfilled. It was a breath of fresh air to read this. (http://www.alexbau.de/). How has the response been to that beautiful honest sharing?
Alex. just as I thought there was not much feedback as I posted it in full length on my website only, and not on social media of course, but I received some emails and messages in which people told me how right I am with this. anyway, it was not my goal to achieve attention. sometimes I discover myself with having the feeling that I spend too much time with this and it simply feels wrong. and it made people so superficial. they find a soundcloud-link or whatever and for them it`s a 2 second experience and 99% just wipe it away while  was spending hours, days, weeks to finish this track on that link, recording different versions, mixdowns, rehearsing over and over... well, times are changing.
Machine. It seems to us that your personal productions and the Credo label are really going from strength to strength. Is this how it feels to you? How has the world being responding to your recent work?
Alex. hm, I´m not thinking about my or the label`s music in terms of reputation. it just happens. of course I´m happy when people realize some difference to other labels or when they speak about a certain "trademark"-sound on CREDO or my own productions, but this is simply a result of my vision on the sound of the label. many of the releases on the label had their final mixdown on my studio. this can be demanding for artists, I know that, but CREDO is more than just another label that puts out good demos. the sound is so important to me. I know, technically it`s not perfect maybe, but it is special. and it only counts what you hear.
Machine. Klaudia Gawlas has released several records on Credo. Her debut album was a brilliant piece of brooding, underrated but powerful techno. I've thrashed it. Can you tell us something about her?
Alex. I know klaudia for many many years. she made her way, without a doubt. she was always very fond of how to market herself and followed her plan with a lot of discipline which is not that common on our business. when she offered me the album I was not sure in the beginning. it was one of those typical cases I was just talking about. you hear a demo, it`s nice, but something is missing, and in 90% of the demos that make it to the inner circle I discover details which I´m not happy with. she told me where she wants to develop artistically and I could understand exactly what she was trying to say. she was looking for a new sounds connected with her name, so I sat down and did the final mixing of the album and she said "alex, this is exactly this type of breathing but still pushing sound I´d like to be connected with", so finally we released it and I offered klaudi to continue developping her sound into this direction, but in the end she decided to turn back to a different style productionwise like she did on other labels.
Machine. We're really excited to have you play for us. We feel particularly honoured that this is your only Australian show. Thank you so much for coming all the way for it.
Alex. thx for inviting me! really great and I happy that t worked out on such short notice, was a crazy month planningwise with a lot of date shiftings in the end... but as always in life: quality beats quantity ;-)